Automation and Transformation
Intelligence Workflow Management
The Client
Employing over 35,000 people in a wide range of roles spanning many departments, it is crucial that systems and data are integrated and accessible for the smooth running of operations at the Home Office.
To ensure efficient and collaborative information sharing, the Home Office needed a configurable dashboard to support teams that carry out and track tasks.
The Vision
To develop a digital, end-to-end case management system that shares data in real-time across a single data platform. This would ideally be underpinned by automated processes with human oversight capability.
The Challenge
The legacy systems did not communicate with each other, slowing down everyday tasks and resulting in duplicated work.
Data handlers were not receiving data in real-time, meaning oversight of operational priorities and workload was minimal and policymakers did not have sufficient insights to make informed decisions.
Operational inefficiencies from maintaining bespoke processes on multiple platforms and paper-based systems, increasing overall cost of ownership and risk.
The Solution
Detailed mapping to capture Home Office processes and the holding of interviews to establish user needs.
A period of prototyping and user research testing within a two-week iterative cycle.
Development of customised dashboards, iterated to optimise ease of use.
Embedded updating and monitoring features as each task reached completion.
Development and introduction of the Integrated Process Management platform, acting as the operational glue to enhance and assure operational activities.
The Benefits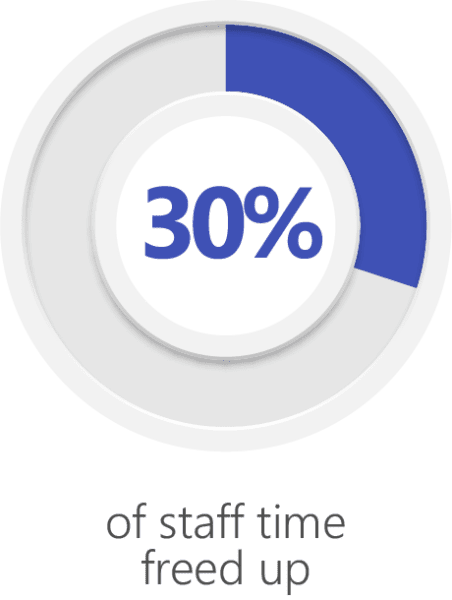 Greater accuracy and operational oversight – saving time, reducing risks and providing management assurance.
Work anywhere capability for operational team, empowering teams with greater flexibility.
Joined-up look and feel allows staff to pick up new tasks with no new training requirements, whilst improving accuracy and usability.
Reduced double-keying and paper-based tasks, freeing up staff time by 30% of staff time freed up by reducing double-keying and paper-based tasks.
What's next?
With an architecture that is standardised, configurable and adaptable, the tool can be deployed to handle other tasks of similar complexity with minimal build time. More dashboards are already being designed for other teams that manage cases in a progressive end-to-end way.