Biometric Solutions
Border Of The Future
The Client
Established by and working alongside Border Force, BVAG are an operational command of the Home Office responsible for securing the UK border and controlling migration at ports and airports across the UK and overseas.
The Vision
BVAG wanted to introduce a new, automated system to make the border crossing process more efficient whilst remaining secure.
The requirements for the new seamless border crossing system included an end-to-end customer journeys solution that utilises advanced biometric analysis to process people returning or travelling to the UK.
The Challenge
An increasing number of crossings each year at the UK border (currently at around 144 million).
Little advanced insight on who would be arriving at the border, with no pre-vetting check ability.
Need for passengers to visit fixed Border Force booths, leading to long queues.
No automation, leading to longer waiting times for passengers.
Border Officer time largely spent verifying passenger documents and details, with less availability to look into important secondary work targeting criminality.
The Solution
The Viable Data team gained a detailed understanding of both the client and end-user needs, attending the site and conducting research with Border Force staff. After a trial period, we delivered an intuitive pre-arrival registration system whereby passengers upload a selfie-style photo, passport details and vehicle registration onto an app. The main features of this include:
Anonymisation and secure storage of each photo before the passenger drives through the border crossing, triggering the on-site cameras to capture images of passengers in the vehicle.
Image assessment against those captured in the pre-enrolment database to confirm identities.
License plate reader is used to ensure alignment of passenger details.
A single Lane Control Centre centralises the on-site system, freeing up Border Force staff for secondary work targeting criminality.
Developed to be used on mobile equipment via iPads to enable Border Force staff to use the system on the move, reducing passenger queues and increasing overall efficiency.
The Benefits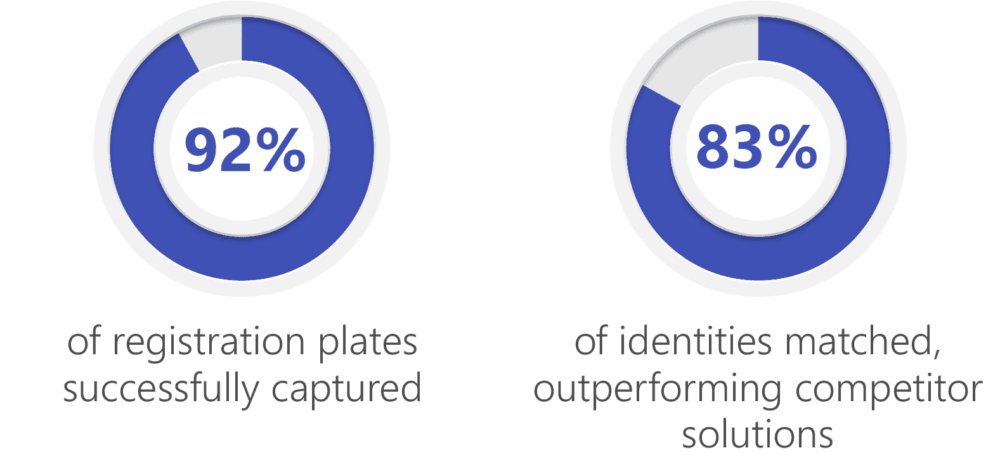 Following trials using approximately 2,500 images, we achieved the following results:
Rapid matching time of 1.2 seconds for the system to templatise images and match against the database
Total average transaction time of <6 seconds for the system to return with match/no match.
Receiving a positive reaction across the client and wider enforcement community, we built long-lasting relationships throughout this project with the potential to work together again in the future.
What's next?
Viable Data is committed to delivering solutions that have a positive impact on society, with this system contributing to the development of the policy for the New Plan for Immigration (NPI).
For the future development of this solution, we are looking into other applications such as:
Protecting Critical National Infrastructure
Victim identification.
Biometric tools for Law Enforcement.